OUR HISTORY, VALUES AND OUR MISSION
Studio Associato Lupi & Puppo
Given the complex legislation surrounding and affecting labour law, the gap between the employer and the employee often becomes an obscure void that needs to be filled.
Our mission is to fill this sometimes problematic and complex gap in the most effective way possible, helping companies to manage human resources, which plays a key role in company life now more than ever.
More than 50 years' experience serving businesses
Our company was born from the joining of two former Genoese firms to create a recognised excellence in the field of Labour Consulting.
The practical and theoretical skills of leading labour consultancy professionals have combined to provide effective services first in Genoa, then in Liguria and Milan, and today throughout Italy.
We currently manage more than 1,000 client companies of different sizes, processing 20,000 payslips every month. Our extensive experience covers many sectors, including the maritime industry.
State-of-the-art programmes and software
We believe in innovation: we have adopted technology right from the start, testing numerous products on the market. Since 2016, we have chosen the structured portal of Zucchetti S.p.A. for all services dedicated to attendance management and employee communications.
We also provide hardware technology for the automatic recording of attendance by daily clocking in and out.
Departments with interconnecting vertical skills
Our team consists of more than 50 specialised and highly qualified professionals who can work independently or together with others in an agile and flexible way, depending on our clients' needs.
We are able to provide integrated, tailor-made solutions for individual companies, thanks to:
our staff dedicated to consultancy
our staff dedicated to corporate communication
our staff dedicated to software management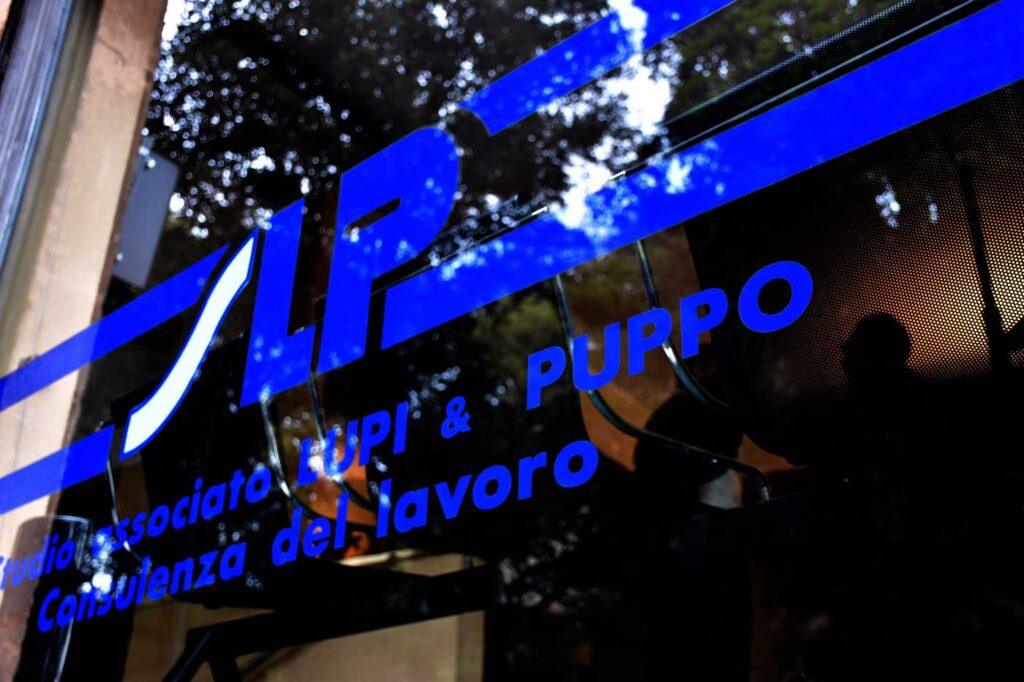 Studio Lupi and Studio Puppo: the merging of two pioneers
Studio Associato Lupi & Puppo took shape in 1998 through meetings between the owners of the two separate companies over a year.
Between September and December of the same year, the new company started its operations in Genoa, at Via Martin Piaggio. At that time, it had about 50 employees and collaborators.